"Job offer from Australia" email scam impersonating Careerone asking recipients for passport and resume.
We have recently become aware of emails being sent that are asking recipients to send copies of their passport and resume. The subject of the email contains "Job offer from Australia" and the domain of the sending email address is "careersone.co". This email is not from CareerOne. Please report this as a phishing scam through your email provider.
Example: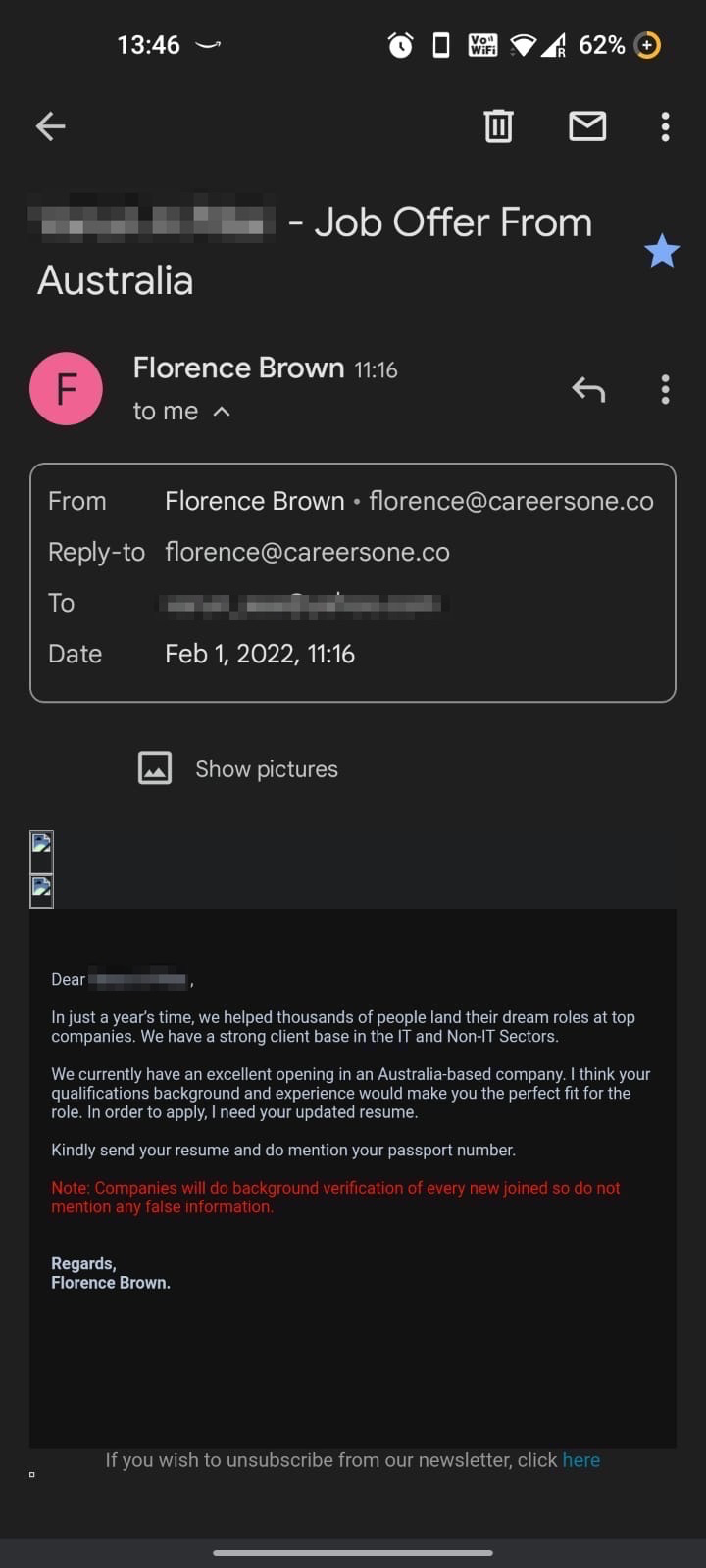 CareerOne will not directly ask users via email for a resume or identification, however, this may form part of normal job applications processes. Also email addresses for emails from CareerOne will contain "careerone.com.au".